Binance Embraces Margin
Announced just minutes ago, Binance, one of the world's largest crypto exchanges, has launched margin trading. Per a blog post detailing the new product, this new product is part of Binance's "effort to help push the industry forward and freedom of money". Per a quote from the exchange's beloved CEO, Changpeng "CZ" Zhao, the introduction of margin trading will also help his startup accommodate both "advanced institutional traders and retail traders" under one single roof, this being Binance .com.
For those unaware, margin trading allows investors to leverage their positions, meaning that they can borrow funds from the exchange to increase their risk, and thus return potential. In Binance's case, users can take on leverage of up to three times their trade size, meaning that if a user has one Bitcoin, they can make a trade as if they had three.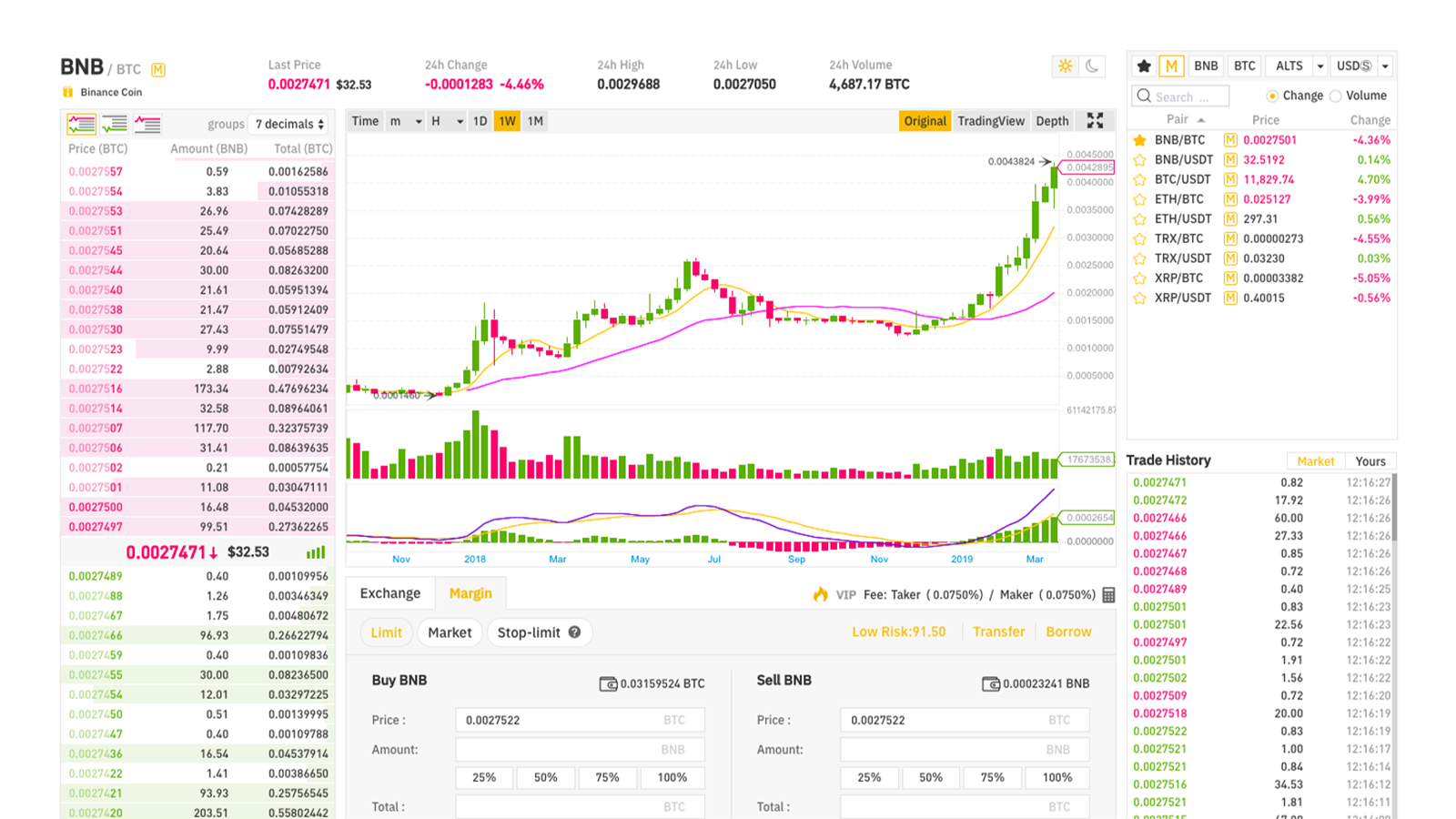 To use this new system, which only is supported on some Bitcoin, Ethereum, Binance Coin, Tron, and Ripple's XRP trading pairs for the time being, users will need to transfer their funds between their primary Binance wallet and their new margin wallet. Read More at EWN...